No Withdrawal Limit casinos
Online Casinos Without Withdrawal Limits in 2023
Imagine you hit the jackpot and score a big win playing your favourite video slot, only to discover that you cannot withdraw it all at once due to the casino's payment policies, which you happen to ignore.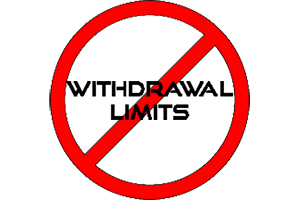 This nightmare scenario, although hypothetical, is common when gambling online since most operators restrict the amount of money a player can withdraw per transaction in a day, a week, or a month.
As unfair as it may seem, these cash-out rules are perfectly legal: casinos reserve the right to limit, among other things, their payoffs and the size of the wagers for legitimate reasons. But not all of them do.
Now, payment limitations vary from one operator to another, as each has different terms and conditions.
And while these guidelines usually appear in the footer of the web page, some users disregard them before opening an account, leading to misunderstandings like the one above.
This practical guide aims to help you understand the different types of withdrawal limits and show you the casinos that do not apply them.
Top No Limit Online Casinos 2023 in India
With more and more high-rollers playing on the Internet, some sites have lifted the withdrawal limits to attract punters who like to place large bets, win huge prizes, and get their money worth.
The following table contains some of the best online casinos with no withdrawal limits, where you can cash out as much as you like without any hurdles.
All the listed operators are licensed by an official regulator and enjoy a good reputation among their players. Moreover, they have been thoroughly examined and tested by experts.
Our reviews detail relevant aspects of each gambling site, such as its design, games, bonuses, and other terms and conditions.
♠ 24/7 Support
♠ Weekly Reel Races and other promotions
♠ INR accepted: ✓ ♠ Hindi Website: ✗
♠ 0 Casino, Live Casino, Slots, Jackpots, Table Games, Slingo, Megaways, Video Poker
Visit
(T&Cs apply)150% up to ₹15,000 + ₹101 Daily Cashback for 7 days

▼ More Details ▼




18+. New customers. Opt-in required. 150% Deposit Bonus : 150% up to ₹15,000. Min Dep ₹1,000. ₹101 Daily Cash back : ₹101 daily for 7 Days. Min dep ₹1,500. 30x bonus wagering (game weighting applies). T&Cs apply.
*Bonus T&Cs apply! Accuracy not guaranteed, terms can change any time.
Understanding casino Terms and Conditions
It is easier to deposit funds into your player account than to withdraw them, but this is not the casino´s fault: requisites established by banks and payment processors as well as industry regulators also contribute to this.
That is why it is imperative to look at the operator´s terms and conditions before signing up and depositing your money.
However, the rise of technology has caused a decline in people´s reading habits, and most are accustomed to clicking on the little box that says 'you agree to the terms' without having read a single word.
This refusal to glance at the fine print is understandable, considering how dense, tedious, and intricate it can be. Still, you should never skip the binding set of rules that serve as a contract between you and the casino.
Ignoring the legal agreements will give rise to unsavoury discoveries later on when you try to claim your winnings, so, to save you the trouble, we have done the legwork and included the most relevant terms in our casino reviews.
Nonetheless, you must regularly check on an operator´s T&Cs, given that they can change at any time.
European-licensed casinos, for instance, are subject to strict regulations that preclude them from behaving arbitrarily; in short, they cannot withhold a player's winnings without a valid justification or impose unreasonably high wagering requirements.
If a regulator body, such as the Malta Gaming Authority (MGA), discovers that one of its casinos has violated a rule, it will fine it or revoke its license. For players, this means that, whether they read all the conditions or not, the casino will treat them fair regardless.
Unfortunately, not all operators have a European license; therefore, we recommend you read the terms carefully during the signup and even more so when accepting a bonus.
Why do casinos apply withdrawal limits?
Some players are under the false assumption that casinos apply withdrawal limits to scam them, but this cannot be further from the truth. One of the reasons an operator restricts its pay-outs is to ensure financial stability.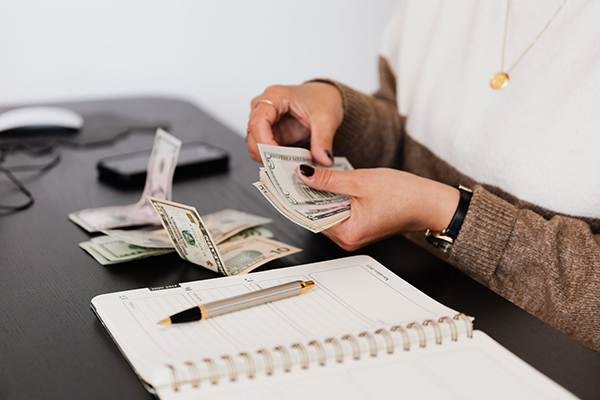 From a business perspective, money owed to a player is a liability on the casino's balance sheet, and having to pay several large sums simultaneously could cause liquidity problems.
So, to avoid running dry, many casinos impose withdrawal limits that make their cash outflows manageable.
Moreover, and in line with regulations set by the licensing bodies of the gambling industry, casinos have to separate their funds from those of their clients in different accounts, just like banks do.
The segregation of assets means that they cannot use the players' funds to cover operating costs. And thus, to ensure cash is always readily available, they limit the larger withdrawals.
According to the MGA, payment restrictions should not be too high, and never less than $250 (Player Protection Directive ↱), which is low, so much so that we have yet to come across a casino that applies this limit.
Some casinos argue that another reason for not paying large sums of money at once is to protect players from a hasty decision. However, this is faulty reasoning, as it should be up to you to decide how to use your funds.
If you land a huge win and are unsure of what to do with it, wait a few days to assimilate it and then consult a financial advisor.
Casino operators might also fix limits and set pending times before processing a withdrawal to irritate you. Simply put, they want you to grow so tired of waiting that you start betting again.
Although this behaviour is unethical, regulators do not consider it illegal. Nevertheless, it is a counter-productive business practice that can ruin a casino's reputation.
Daily, weekly or monthly withdrawal limits
Besides withdrawal restrictions, online casinos also apply different time limits, which may include one or more of the following:
Daily Limit: restricts the maximum amount of money you can withdraw from your player account within 24 hours.
Weekly Limit: determines the maximum amount of money you can withdraw from the casino in a given week (usually between Monday and Sunday).
Monthly Limit: limits the amount of money you can withdraw in a month or in 30 days.
Let us take, for example, the following case: A casino has set a weekly limit of ₹300,000 and a monthly one of ₹1,000,000.
You then happen to win ₹1,500,000 and wish to withdraw it all. If this occurs at the beginning of the month, you can claim ₹300,000 in the first three weeks and ₹100,000 in the fourth week, totalling ₹1,000,000 .
In the following month, you can request a withdrawal of ₹300,000 in the first week and another ₹200,000 in the second.
This means that your $30,000 in earnings is divided into smaller payments that you receive over a six-week period.
Exceptions to withdrawal limits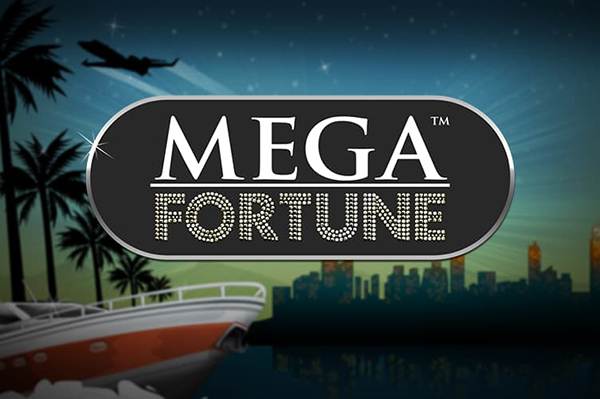 Online casinos usually exempt progressive jackpots from their withdrawal limits as the game developer is the one who pays out the winnings.
Therefore, if you win a local or pooled jackpot playing a progressive video slot, you can withdraw the entire prize.
Remember that there are different types of jackpots: the local ones, for instance, have a cumulative pay-out that comes from wagers made within a single casino, while the network ones stem from bets made in several sites that use the same software.
Some operators apply withdrawal limits to local jackpots since they pay them, whereas the networked ones are not subject to casino payment limits, for they are the slot developer's responsibility.
No Limit Casino FAQ
In short, a withdrawal limit is the maximum amount of money a player can cash out from his account during a predetermined period.
These payment restrictions vary greatly depending on your country of residence, the currency and payment methods you use, and the terms set by the operator.
Furthermore, online casinos can fix these limits for daily, weekly, or even monthly intervals.
The main reason behind withdrawal limits is to protect the casino's financial stability from unexpected expenses.
As with any other business, gambling operators must ensure that they have enough money to cover the players' wagers.
By limiting the size of the pay-outs, the casino can avoid the sudden depletion of its funds if, for example, two or more players happen to land a huge win. It also gives the casino time to recover from such losses.
You can find more information about the withdrawal limits on this page, as well as a list of trusted sites that do not apply them.
Most local jackpots have withdrawal limits, while pooled ones do not, as the slot's developer, is the one that pays the win.
Yes, some online casinos cater to high-rollers, that is, players who consistently wager large amounts of money.
These gambling sites have lifted all withdrawal limits and offer no max cash outs, which means you can pull out your winnings at once, regardless of the size.
Unfortunately, casinos with no payment restrictions are scarce, but do not worry: you can find some of the most trusted ones here at Casino Daemon.
Progressive jackpots are the prize every gambler in the world dreams of hitting. Thousands of wagers, if not millions, contribute to a single jackpot that grows to a staggering size and is paid out to one lucky individual.
Now, the chances of being that fortunate player hinge on the slot's configuration and the type of progressive jackpot being chased.
Local jackpots, for instance, are limited to a game and get bigger only with the wagers made at a single casino or a single family of casinos, which is why they are considerably smaller.
Although they are attached to the same slot, the values of each local jackpot will differ from one casino to another.
Network jackpots, in turn, have a fixed value and are hosted in hundreds of different casinos and grow with a part of every bet made in every site where the slot is available, meaning that the pay-out is monstrous and often reaches the millions.
Examples of slots with local jackpots include NetEnt's Divine Fortune and Cosmic Fortune. While some popular network jackpots are Mega Fortune, Mega Moolah and Hall of Gods.
Withdrawal limits are, for the most part, generally legal, with most casinos applying them for legitimate reasons.
However, some of these limitations can be very restrictive and severely limit the amount of money you can cash out from the casino.
Luckily, a few gambling sites have started lifting all the withdrawal restrictions to attract high-rollers, and you can find them here.
As stated above, casinos apply daily, weekly and monthly time limits. Some even combine the three.