Low wagering casinos
India Online Casinos with Low Wagering Requirements for Bonus in 2022
In the world of online gambling, wagering requirements are a central tenet of most casino promotions.
Simply put, they are a multiplier of the number of times one must stake the value of a bonus before being allowed to withdraw it and its subsequent winnings.
Since bonus credits are not real money, it is impossible to cash them out on a whim; instead, they have to be wagered repeatedly so that the sum of the bets in any game surpasses a multiple of its original amount.
For instance, with a bonus of ₹10,000 and wagering requirements of 30x, players would need to gamble ₹300,000 in total.
Once users have met this condition, the operator will convert their credits into cash. However, if they fail to do so, the winnings derived from the bonus will be forfeited.
The average gambler, in truth, loses most bonuses prior to fulfilling the wagering requirements, especially if these are very high, which is the case in many online casinos.
Despite being limited by playthrough requirements, bonuses increase your budget twofold or sometimes even threefold, prolonging your game time whilst giving you more chances to win.
Casinos with wagering requirements between 1x and 40x
Bonus credits and free spins are a great way to explore an online gambling site or try out new video slots.
Many casinos, unfortunately, impose high wagering requirements on such bonuses to prevent their abuse by dishonest players, which makes it very difficult to withdraw any winnings derived from them.
Some operators even go as far as attaching playthrough requirements above 40x. In these cases, it is downright impossible to win anything.
These grossly unfair terms have, for their part, led to more players refusing every single promotion offered to them.
Nevertheless, a more mature market and stronger regulations are putting a stop to this predatory practice, creating, in turn, better opportunities for online gamblers, who have grown weary of losing out over technicalities.
In fact, more and more casinos are now popping up with low-wagering requirements that range from 1x to 40x.
If you are searching for casinos that offer the lowest wagering bonuses, then look no further: this helpful guide includes a list of some of the best operators in the industry.
Please note that this page only covers the play-through requirements for welcome bonuses and that these can vary from one site to another, although most are similar.
♠ Payments are processed within 1 hour
♠ Bonus terms are very good
♠ INR accepted: ✓ ♠ Hindi Website: ✗
♠ 5000 Slots, Live Casino, Jackpot, Table Games
Visit
Up to ₹200 000 + 250 free spins

▼ More Details ▼


1st Deposit: 100% up to ₹40000 + 100 free spins: 50 spins daily (no max win)
2nd deposit: 50% up to ₹40000 + 50 free spins (bonus code WELCOME2)
3rd deposit: 25% up to ₹80000 (bonus code WELCOME3)
4th deposit: 75% up to ₹40000 + 100 free spins (bonus code WELCOME4)


18+. New customers. Min deposit ₹500, 30x bonus wagering. Max bet ₹500, no max win. T&Cs apply.
*Bonus T&Cs apply! Accuracy not guaranteed, terms can change any time.
Casino bonus policies: general Terms and Conditions
A bonus is a vital marketing tool that online casinos use as bait to lure new customers and retain existing ones. It is indeed their ace in the hole.
This promotion consists of a certain number of credits awarded to players for registering an account on the operator's website, depositing funds, gambling with real money, or some other specific reason.
Because of its varied nature, a bonus can also come in the form of free spins or partial reimbursements that lengthen your playtime and provide you with a second shot at recouping your losses.
In principle, bonuses enhance the user experience by making it more fun, as they multiply a player's bankroll, extend his stay at the casino and serve to sample its software.
But there is a catch: free credits and spins are subject to a series of terms and conditions, such as the wagering requirements, that must first be met before their retrieval.
And since these elaborate terms are often puzzling, it is advisable to acquaint yourself with them to avoid accidentally violating one and losing your money as a result.
That said, the conditions of a bonus diverge according to its type, so a welcome package, for example, will have different playthrough requirements than a no deposit bonus or a cashback bonus.
Most Important Terms and Conditions of Online Casino Bonuses
As you already know, online casinos offer bonuses as an added incentive to attract new players, but these enticing rewards come with a few strings attached.
A bonus´s terms and conditions, which are sometimes very constraining, limit what you can and cannot do with the free credits or spins, as well as how much cash you can win from them.
That is why it is crucial to learn these arrangements beforehand. Otherwise, you might unwittingly break one and invalidate all your winnings: every gambler´s nightmare.
Now, the most relevant term among these is the wagering requirement, given that it establishes the number of times you have to play the bonus´s value to convert it into real money.
Furthermore, there are two different types of rollovers: while the first only count the bonus amount, the second combine both the bonus and the deposit.
Aside from the playthrough requirements, other terms include game restrictions, minimum stake limits, excluded payment methods, maximum withdrawal caps, and the forfeit of credits, in the case of non-sticky bonuses.
Considering that these conditions differ between casinos, we cannot stop stressing the importance of becoming familiar with each one.
Wagering Requirements - Bonus vs. Bonus Plus Deposit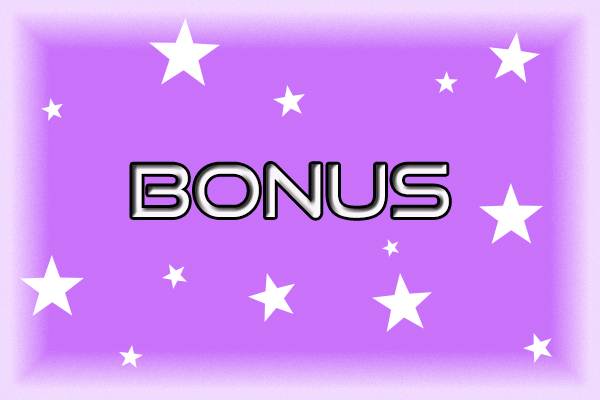 Each operator has the right to create its terms and conditions. As for the wagering requirement, even though it varies among casinos, it is handled in two different ways.
In the first of these, only the bonus amount is tallied. Thus, if a player deposits ₹10,000 with a 100% bonus and a playthrough requirement of 20x, he will have to wager ₹200,000 in total.
On the other hand, a bonus´s value can also be added to the deposit amount and counted into the wagering requirement. So, using the above example, the player would have to bet a sum of ₹400,000 in this case.
As you can see, the second is the more unfavourable of the two rollovers. For this reason, some casinos claim that the turnover requirement is a certain number and sneak the deposit clause into the fine print, confusing many.
Therefore, it is best to carefully read the bonus terms and conditions, especially if the wagering requirements seem very low.
Sticky or Non-Sticky Bonuses
Bonuses can be grouped into two categories based on the way they are cashed out: sticky and non-sticky.
Regarding the former, a sticky bonus is one that the player cannot withdraw from the casino or forfeit.
In this case, the amount of the initial deposit "sticks" to the bonus by default, restraining you from collecting your winnings until the wagering requirements have been completed.
Once done, you can claim the sum of your deposit and the remaining profits, but never the bonus´s value in and of itself.
The non-sticky bonus, by contrast, separates your cash balance from the credits given to you as part of the promotion.
This split allows you to gamble with your real money first, free of any turnover requirements, which means it is possible to withdraw the deposit and any winnings derived from it at any time.
The bonus is only activated when you tap into its balance. However, if you are still playing with your funds and decide to cash out, the unused credits will be automatically forfeited and removed from your user account.
Due to it being more player-orientated, the non-sticky bonus has become very popular among gamblers.
Game weightings
Besides the playthrough requirements, a few other terms and conditions affect how you wager the bonus, but of these, the most important is the game weighting.
Not all casino games contribute in full towards the wagering; instead, the stakes on some of them have percentage contributions that vary according to the operator.
This percent value is determined by the overall randomness of the game. Most slots and scratch cards, for example, are entirely random and contribute 100% to the playthrough requirement, meaning each penny you wager counts as a whole.
Some slots, nonetheless, contribute only 50%, which means that a ₹100 bet made on them would count as ₹50, while others are excluded or contribute 0% as they lend themselves to bonus abuse.
Moreover, table games like blackjack, poker, roulette, or craps contribute much less since they have a lower house edge and can be played with low-risk betting strategies.
Although most bonuses carry standard game weightings, these may differ slightly from one casino to another.
⇒ Learn more about bonus wagering requirements
Casino games worth playing with low-wagering bonuses
Most casino operators that offer low-wagering bonuses have a list of game categories that qualify for these types of promotions.
Occasionally you might notice that the more attractive the bonus, the more restrictive and exclusive it is, limiting the number of games in which it can be used.
Table games with higher pay-outs are, in fact, sometimes excluded from the low-wagering bonus.
Thus, before playing with this bonus, not only must you review its terms but also choose a suitable game to wager it in.
Online Video Slots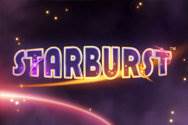 In many online casinos, video slots contribute 100% to the fulfilment of the wagering requirement since the result of each round is based exclusively on random number generators, unlike table games, which allow for the use of strategies.
Notwithstanding this, some slots, specifically those with progressive jackpots or other special features, are normally excluded from low-wagering bonuses.
The list of restricted slots might be short or lengthy depending on the operator, so make sure to check the bonus´s terms and conditions to see which titles are rejected.
Live Casino games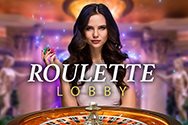 Some operators offer low-wagering bonuses for their live casino games, and while this might seem promising, the playthrough requirements are hard to meet.
Remember that live casino games have a lower house edge and can be played with betting strategies, making them less risky than slots, which is why they are assigned a low percentage contribution (usually between 10% and 50%).
The other live casino bonus terms are also very constrictive and prohibit low-risk gambling, complicating matters even further for the players.
Low-risk betting strategies with bonus money
Although most slots and instant games accept bonus credits, many casinos forbid players from using betting strategies that increase the likelihood of turning over the promotion.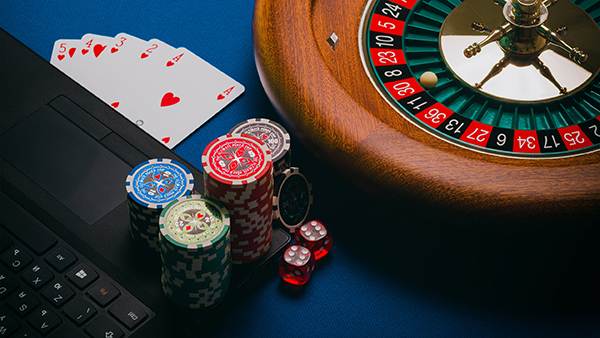 Apart from progressive slots, table games that allow low-risk gambling, such as video poker, roulette, and blackjack, are either excluded from the bonus or hardly contribute to the rollover requirements.
In casino lingo, minimal-risk betting refers to activities that lower the house edge through strategically placed stakes.
For instance, betting on Red and Black in roulette is less risky than betting on a Column, Street, Corner or Six Line.
However, this bet spread combination covers 36 of the 37 unique number spots, which is more than 67%, meaning the stake will not count towards any wagering requirement, as covering two-thirds of the table is not allowed.
Live casino games, for their part, are also often excluded from the free credits and spins, or have their contribution percentage lowered to 5%-10%.
To compensate for this, some operators offer special bonuses for their live casino section. And although they appear similar to the low-wagering promotions, these are different as the games won't contribute in full to the rollover.
Maximum bet size limits
Online casinos limit the maximum size of bets for bonus credits to prevent their abuse by unscrupulous players, restricting how much they can wager during a single spin or round.
These limits are not fixed — they vary among operators and can change according to the game you´re playing, but even then, they can fluctuate from one table to another. Casinos, in some cases, can also modify the betting limits as the game unfolds.
Nonetheless, the cap on the bet size in video slots, for example, usually ranges from ₹40 per pay-line to ₹400 per spin, while in table games, the maximum limit oscillates between ₹500 and ₹2,500.
Now, it is pivotal that you keep to the maximum bet size. Some sneaky gambling sites allow you to play with higher stakes but hide in the fine print that doing so gives them the right to invalidate any winnings derived from the bonus should a withdrawal be requested.
Most casinos will not, however, allow players to raise the amount of their wager in such a way that surpasses the maximum cap.
Minimum deposits and payment exclusions
For a player to claim a low-wagering bonus, he must first deposit a minimum amount of funds, which, depending on the casino´s terms and conditions, can be around ₹800 or ₹1,600.
Furthermore, a lot of online casinos reject specific payment solutions. Digital wallets like Neteller or Skrill, in particular, always risk exclusion due to their lack of anonymity.
If you deposit into your account using a restricted method in such platforms, then the operator will bar you from the promotion.
Maximum withdrawal limits
Possibly one of the most ignored terms, the withdrawal limit restricts the amount of money a player can win from a bonus.
Some promotions, especially no deposit bonuses and free spins, have a ceiling of approximately ₹8,000 - ₹10,000 placed on the maximum winnings derived from them.
So, even if you land a big win that surpasses the aforementioned cap, you can only withdraw ₹8,000 - ₹10,000, the remaining amount will be voided.
Many casinos, however, do not apply limits on the bonus´s pay out, which is why you should always consult the operator´s terms and conditions.
Validity of a casino bonus
Unfortunately, bonuses are not eternal. Casinos set an expiration date for the wagering of the credits, after which they become null and void.
But do not fret: operators give players ample time, typically between seven and fourteen days, to claim the bonus and fulfil the wagering requirements before it expires.
Frees spins, on the other hand, come with a shorter deadline. A casino might offer you ten of these each day, but with the condition that you use them within 24 hours.
Times limits are, in essence, a sharp reminder that the bonuses need to be used as soon as possible.
Rejecting a casino bonus
Accepting a bonus is not an obligation but a choice; in fact, a player can always opt to refuse them.
However, if you claim one by accident, you will have to contact customer support so that the casino can remove it from your account.
Some operators even allow you to renounce the bonus before or during the initial deposit, though a few credit it automatically, forcing you to contact their support centers.
In such an event, you cannot start playing until the casino eliminates the bonus credits from your account.
Minimum playthrough requirements for deposits
Even though a player rejects a bonus, he may still have to comply with a general playthrough requirement.
Nowadays, most casino operators require you to wager the deposited amount at least once due to strict market regulations designed to prevent money laundering.
Upon staking your deposit, all winnings derived from it are transferred to your cash balance and can be withdrawn from your account, subject to the minimum withdrawal limits.
Some gambling sites even go as far as imposing minimum turnover requirements of 3x for the deposit.
Luckily, this general requirement is always disclosed in the terms and conditions of the casino or its payment sections, meaning you will never be caught by surprise if you read the fine print.
What else is there?
This article only highlights the most relevant terms and conditions of casino bonuses, such as wagering requirements, bet sizes, maximum withdrawal limits, and restricted games, so there is much more to uncover.
Make sure to meticulously examine the detailed version of these rules on the operator´s website, and if something is unclear, please, do not hesitate to consult with its customer support service.
Low wagering casino FAQ
Wagering requirements are a necessary evil that prevents bonus hunting by dishonest players, who intentionally abuse the promotion to make a long-term profit.
In short, they are a multiplier of the number of times you have to wager a bonus to convert its credits and subsequent winnings into real withdrawable money.
This term entails playing the bonus amount several times, commonly between 30 to 50, in a way that the total sum of the bets exceeds a multiple of the promotion's original value.
For example, with a bonus of ₹10,000 and playthrough requirements of 40, you must wager ₹400,000.
Now, a low-wagering bonus, as its name implies, has to be betted less than 40 times, which makes it easier to turnover.
This guide provides detailed information on the ins and outs of bonuses and helps you find the best casinos with low-wagering requirements.
Simply put, the lower the playthrough requirement, the easier it is to transform the bonus credits into cash, which means that you will not have to play much to reap profits.
True low wagering bonuses, unfortunately, are very hard to find since they make it easier for players to win, which is not profitable for casino operators.
Bonus credits are not real money, so they cannot be withdrawn from your player account.
However, it is possible to convert them into money: all you have to do is meet the bonus's wagering requirements, which is easier said than done.
These requirements are already very limiting in and of themselves, but some casinos make them even more difficult to fulfil.
As you know, bonuses consist of a certain number of free credits or spins that casino operators reward players with for registering an account on their website, depositing funds, or betting with real money.
These types of promotions are an added incentive to lure potential customers and to retain existing ones.
When wagering with a bonus, certain restrictions and limitations apply — the reason for which one of your bets might not have counted towards the fulfilment of the wagering requirements.
Most casinos forbid minimal risk betting strategies with credits, especially if these are part of a low-wagering bonus.
In this sense, an operator will invalidate your winnings if it discovers that you have employed prohibited gambling schemes, such as any bet spread combination covering more than 67% of the roulette table, for example.
Bonus hunting refers to the deliberate exploitation of credits or free spins to gain an edge over the casino and make a profit.
This abuse can take the form of multi-accounting, a process in which fraudsters create as many new accounts as possible, relying on fabricated credentials, stolen IDs, or credit card details to circumvent the Know Your Customer (KYC) guidelines.
Low-risk betting strategies are also another type of abuse because they make it easier for players to turn over the bonus and convert it into cash.
Yes. If the casino operator suspects a player of bonus abuse, it can remove the credits or free spins from his or her account, as well as void any winnings derived from the promotion.
A sticky bonus is one whose original value is tied to the initial deposit amount by default and cannot be forfeited or withdrawn from the casino until the playthrough requirements have been met.
The non-sticky bonus, on the other hand, keeps the players' cash balance separate from the credits, allowing them to play with their real money first, without any strings attached. This partition means that they can withdraw the deposit and any winnings obtained through it at any time.
Since the overall randomness of a casino game determines the percentage it contributes towards the wagering requirements, not all of them will have the same weight.
Online video slots, for instance, are completely randomized and thus contribute 100% to the wagering — with some exceptions.
For their part, table games such as blackjack, poker, or roulette contribute much less since you can play them with strategies that reduce the house edge and general risk, making the outcomes more predictable.